Home
Welcome to official pages of
Institute of Competitiveness and Innovations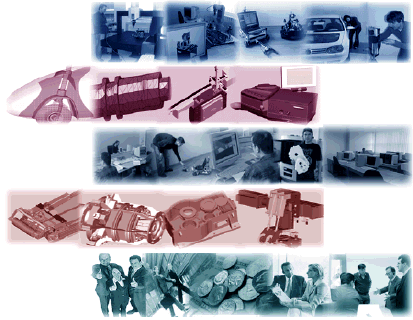 Institute of Competitiveness and Innovations was founded as an entity at the University of Zilina, in February 2004.
The foundation was initiated from Faculty of Mechanical Engineering and Faculty of Electrical Engineering at the University of Zilina.
Mission

support of development of the University of Žilina with introduction of technology, product and process innovations,
research and development in the High-Tech field,
transfer of new technologies, knowledge and innovations into industry,
research and analysis of factors influencing competitiveness of the Slovak industry,
design of policies, methodologies, procedures and technologies for competitiveness improvement.

Main activities
product, process, technology and system innovations,
integration of new manufacturing technologies,
productivity and competitiveness improvement with advanced methods,
transfer of research results into practice,
management of EU, governmental, departmental and regional projects focused on innovations,
education and support of talented students and young researchers,
lifetime education related to scientific activities of UKaI.